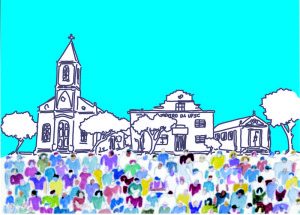 OPEN COURSES AND WORKSHOPS 
Every semester, UFSC Arts and Culture Department (DAC), linked to the Office of Culture and Arts (SeCArte), offers a series of art courses/workshops open to students, faculty, administrative staff and members of the community.
List of courses/workshops available for 2020 – first semester
– The courses/workshops will take place if the minimum number of participants is met.
– After the seats are fulfilled, there will be a waiting list for eventual dropouts.
– Applications are made online between 9 and 20 March 2020.
(Click on the name of the course/workshop for more information – in Portuguese)
For further information,  contact DAC at oficinas.dac@contato.ufsc.br or at+55 (48) 3621-2498 / 3721-9447.